SureFire Portable Hard Drive 500GB*
This product is no longer available
Product Number: 47568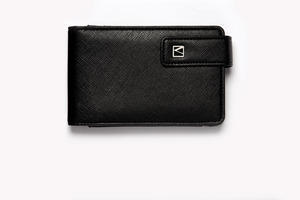 Product Information
Fast FireWire 800 connection,
Rugged metal enclosure,
Protective carrying case,
Formatted for Mac (HFS+),
Free Technical Support Hotline,
Verbatim 2 Year Limited Warranty.
System Requirements
Mac OS X 10.1 or higher
Windows 2000 / XP / Vista
FireWire 400 or 800 Port
USB 2.0 / USB 1.1 Port
Product Specifications
Power: FireWire 800 or USB Bus Powered,
Interface: FireWire 800 or 400 / USB 2.0 or 1.1 Ports,
Product Dimensions: 128 x 81.5 x 17mm ( W x D x H),
Pack Contents:
SureFire Hard Drive
USB 2.0 cable
USB power cable
FireWire 800 - 400 cable
FireWire 800 - 800 cable
Quick Start Guide in 12 Languages
User Guide in 27 languages stored on the hard drive
Protective Carrying Case.

Product Summary
---
The Verbatim SureFire Portable Hard Drive is a versatile external hard drive featuring high-performance storage and a choice of FireWire 800 or USB 2.0 interfaces.

This rugged drive was engineered with FireWire 800 technology to radically increase data transfer speed. The hard drive comes pre-formatted for immediate use with Apple Macintosh computers running Mac OS. It is formatted HFS+ and ready to use with Time Machine.

The SureFire Hard Drive has a tough aluminium casing, providing durability when on-the-go. It also comes with a protective carry case for even more safe storage! Once the drive is connected to a computer, it can be accessed and used like any other removable disk. Simply drag and drop files and folders, navigate the drive in Open or Save dialog boxes or delete files stored on the hard drive.


Verbatim 2 Year Limited Warranty.
Capacity: 500GB
Product Number: 47568
*GB = 1 billion bytes. Capacity available for storage will be less; device uses up to 10% of memory for formatting and other functions. See
www.verbatim.com/flashcapacity
.